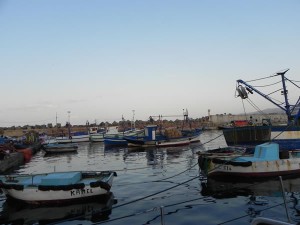 Collo harbor, South of Cap Collo, has a "greeting" dock complete with Coast Guard station. Apparently, all boats, must be acknowledge by the Coast Guard before coming in or going out. Leaving the harbor, they just have to "flagged" an acknowledgement by the Coast Guard and then they can go on with their business.
Once tied up, we were visited finally by the local Police, Coast Guard, and the Algerian Navy officials. We were never completely sure who was in charge as they all had their set of requests. During some of the paperwork and questioning, I was asked by the Algerian Naval officer to show my camera. He wanted to see what pictures I had on my camera. I turned on my camera and scrolled through my countless pictures of the Algerian water and shorelines, plus I think there were also some pictures of dolphins. I think he was satisfied that I did not have pictures that would damage the Algerian countries integrity. Some of our additional questioning was focused on our missing Visa's that were required to go beyond the harbor and the fact that Molly's husband was not sailing with us. The authorities did not understand why a married woman would be on our boat and her husband was not along with her. They asked repeatedly, "where is your husband"? I think they are still wondering about that!
Once we were settled, we then negotiated for ice, fuel and water. The harbor "master" (or the one who seemed to be in control of the fuel dock and such) arranged for me to get a big bag of ice and some fresh water. He then invited Fred and I into his office. He was quite proud of his pictures of Mohammad Ali and Che Guevara and the many pictures of Collo in the early 1900's. He asked Fred and I to sign his "guest book", and with pleasure we did and realized we were the first to sign in the book! Later, Ken and Fred traded one Grateful Red hat and one GR tee-shirt for 20 liters of diesel.
Our plans were to leave around 11PM to do our overnight to Spain (Palma Mallorica) and so we contacted the Coast Guard dock to let them know we would be leaving then. There were other fishing boats going out at night so the Coast Guard dock was active and well lit. We said our good byes and headed out to a night of motoring with the Jib sail up. Over the night our shifts were sail one hour, watch one hour and then off 3 hours. By this time I am very tuned to overnight sails although, I will be happy not to do any more in my life if possible . . . well, don't think that will happen!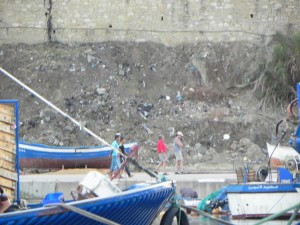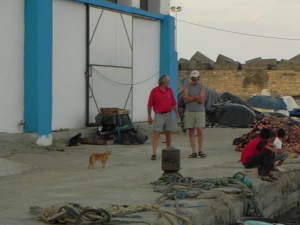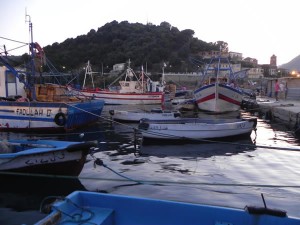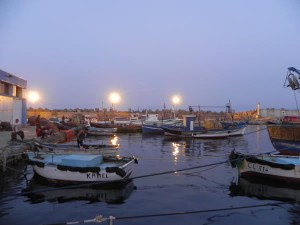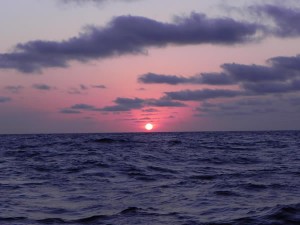 http://gratefulred.us/wp-content/uploads/GratefulRed_FullRed-web.gif
0
0
Kristine
http://gratefulred.us/wp-content/uploads/GratefulRed_FullRed-web.gif
Kristine
2011-09-02 17:46:41
2015-11-18 19:01:48
Algeria, City of Collo