Well, long & busy 2 weeks. But Ken, and crew (Jack, Jason, Matt, Bryce and Paula) are on the boat, and from iboattrack, the blue dot is movin'! Paula had 8 days of prep time in Horta and her blog shows she "met the neighbors" and seems to have fit in. (were we surprised? NOT!)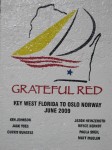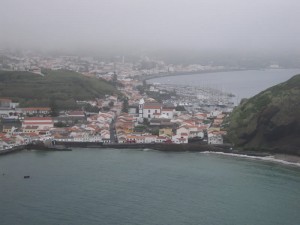 Jason and Bryce got there in time for some sunny days in order to get the boat logo painted on the seawall. Long standing tradition for the sailors that come and go. Jason was ambitious enough to get the logo in stencils before he left and lets just say, "VERY IMPRESSIVE". Don't think it will be a while before the paint fades and another sailor paints over it.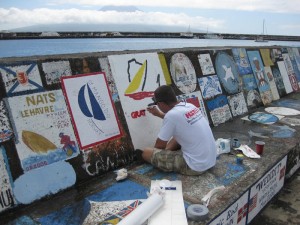 Enjoy the few pictures I got from them. I begged and made them promise to send pic's of Horta before they launched. Hoping for a crew picture, but it hasn't arrived, and I doubt we will see "the crew" until Amsterdam.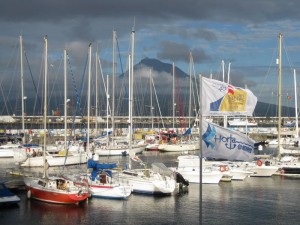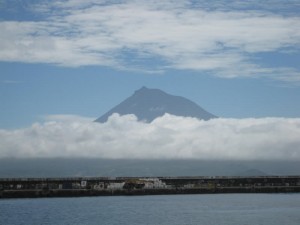 As I get updates from the boat, I will post them. Remember, http://www.iboattrack.com/, and Paula's blog. (not sure will get it updated while she is at sea, but you never know). http://www.gratefulcook.com/
Parting words from Ken (aside from the personal ones) were predictions of winds of 20-25knots for the next several days. He was confident that they would be "rippin'". How many of you have heard him say that before!
Happy Sailing all!
http://gratefulred.us/wp-content/uploads/GratefulRed_FullRed-web.gif
0
0
Kristine
http://gratefulred.us/wp-content/uploads/GratefulRed_FullRed-web.gif
Kristine
2009-07-12 19:54:45
2015-11-18 19:01:52
Departure from Horta!