The last blog picture is of the Windmill farms just East of Copenhagen. This sight early in the morning encouraged some lively conversation.

Picture of wonderful clifts of Denmark.
Our journey on Tuesday would only be a day sail. Hurrah! Klintholtz here we come.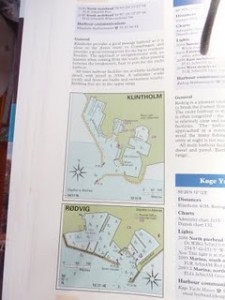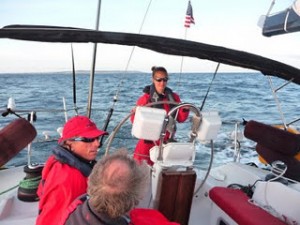 Hannah at the Helm.
A quick stop for lunch , we gourged on Herring at one of two restaurants there. A early decision that Klintholtz was not the place to spend much time at, we all decided to push on at 5pm, and departed for Germany.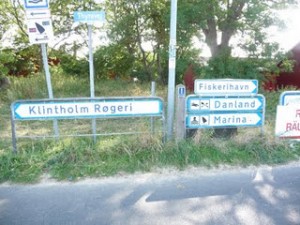 Ken looking his dapper best leaving the "herring-galore" restaurant.
With 80 miles to Heiligenhaven, we arrived early in the morning with plans to stay overnight.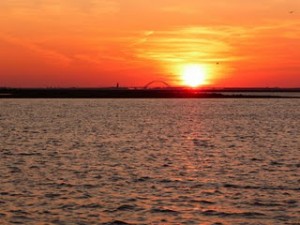 The bridge leading to Heiliganhaven.
A lovely seaport resort area that reminded us of a bit like Door County with a European flair. Wendell made the decision that to make a prior scheduled event, he would have to jump ship and take a train back to Amsterdam. It was so great to have him with us for this part of the journey and we all were sad to see him go. So, next stop, Kiel Canal. A mere sail of 35 miles.
http://gratefulred.us/wp-content/uploads/GratefulRed_FullRed-web.gif
0
0
Kristine
http://gratefulred.us/wp-content/uploads/GratefulRed_FullRed-web.gif
Kristine
2009-09-09 20:13:37
2015-11-18 19:01:51
Klintholtz here we come