Niki, John & Ron, the adventure continues in Morocco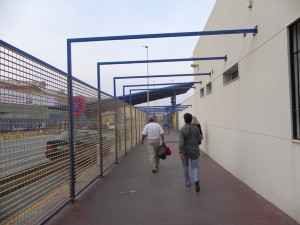 Through the "Border" of Ceuta and Morocco
Tuesday, Sept 27th, Ron and John got
directions on hiring a taxi or renting a car and the decision was to take taxi
to the border of Morocco, then rent a car to drive into Morocco.  This took quite some time but we were finally
contacted to meet them at the border when they secured the car.   Nothing quite like going through a
controlled border in a foreign country.
Language and lifestyle is quite different and sometimes startling.  You tend to be suspicious of those who come
up to you to offer help or guide service.
You don't want to appear rude, but sometimes just ignoring was the best
.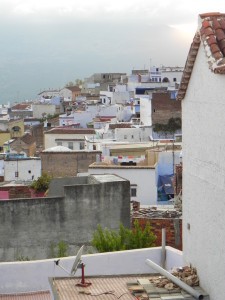 With Ron driving we headed out to our preferred
destination in Morocco.  Chefchaouen
Village on Mt. Side in the Rif Mountain range.
The Moors ( the mix of Arab and Berbers that conquered Spain), who were
pushed out of Andalucia after the fall of Granada in 1492, built mosques, baths
and tiled courtyards, planted fruit trees and declared Chefcaouen a sacred
city.  We found it spectacular and blue!  We stayed for one night in a beautiful family
run "hotel" that had small awesome rooms and a very nice Moroccan
breakfast.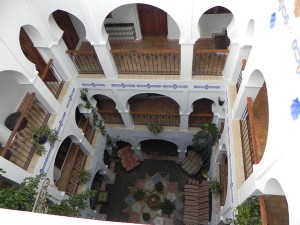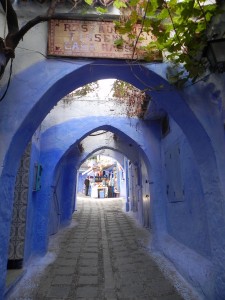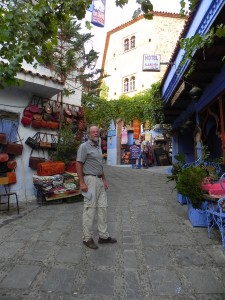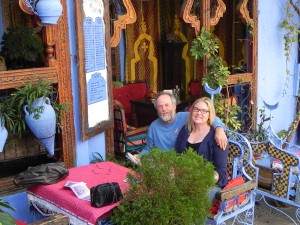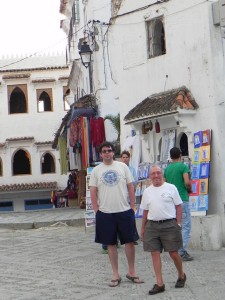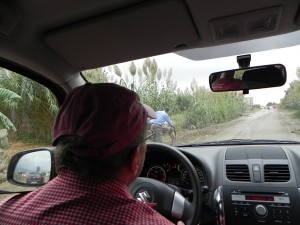 We had decided to drive back to the boat along the East
Coast of Morocco.  On the map it was a
"red" road which was to signify a major road and preferred to motorists.  What we found was miles and miles of highway
construction.  Never seen anything like
it but we managed to get back and have our gravel stories to tell!
http://gratefulred.us/wp-content/uploads/GratefulRed_FullRed-web.gif
0
0
Kristine
http://gratefulred.us/wp-content/uploads/GratefulRed_FullRed-web.gif
Kristine
2012-01-02 14:42:10
2012-01-02 14:43:14
Niki, John & Ron, the adventure continues in Morocco