Portobella to Bocas del Toro, Panama with George
The reason our engine stopped working well!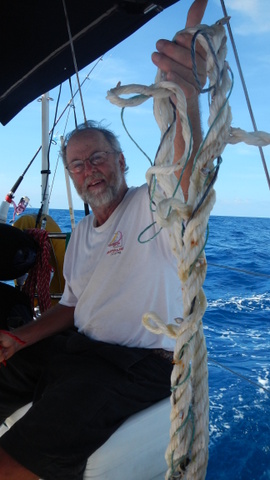 Arriving at Portobello to drop off Cissy & Jack, we secured a solid anchor set.  Coming in however, our engine quit 2 separate times, but would restart so we were relieved to get it anchored.  We set up the Dinghy and got Cissy, Jack and our fish to shore.  We had hailed our bar "Capt. Jacks" and they agreed to cook our fish for us.    I took an extra trip with the dingy to the boat to get Cissy and Jacks luggage to shore.  When I got back I found George and his Taxi driver waiting.
We ate my mackerel for dinner and then after Jack and Cissy left, we headed back to the boat.   Monday, ken worked at his "Capt. Jacks" office and George and I visited the several markets to get provisions for the trip to Bocas del Toro.    We arranged for 10 Gals of Diesel and soon left anchor.  On the way out, we had black smoke coming from the tailpipe.  As I looked at our transom, I noticed we were dragging a white heavy rope.  We used a boat hook and were able to pull the white nylon rope along with other "junk" attached.  Within moments, the boat seemed to pick up speed and the black smoke quit.   It must have been something we picked up and got caught on the prop on the way in.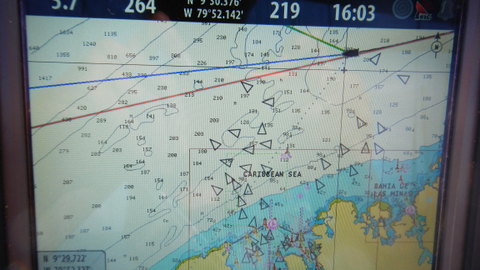 The chart showing all ships "waiting" to go through the Panama Canal!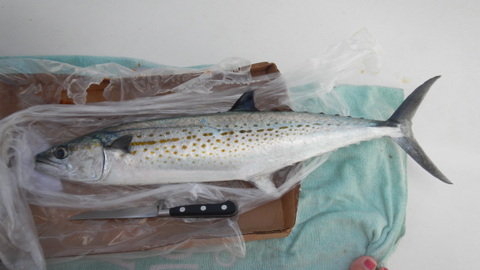 George, Ken and I sailed 18 hours (a calm, easy overnight sail), past the Panama Canal, and on to Escudo de Veraguas where we anchored early in the day.  We snorkeled most of the afternoon in a little cove down the beach.  Some of the better snorkeling that we had seen.
I had caught another mackerel along the way here, and when we set anchor, we fired up the grill and had it for dinner along with some fresh cucumber, tomato and avocado salad.  A local fisherman came by and we ended up purchasing 3 lobsters from him for another meal.  On Wednesday, May 1st, we pulled anchor around 8AM, got the dingy on deck, lobster in a net to be dragged behind the boat, and headed to Bocas del Toro.
Main Street, Bocas del Toro
Bocas Marina Cantina
It was a 5 hour sail to Bocas and when we entered the area where the marina was, we called the marina to get specific tips to entering the marina.  Charts and books told of very shallow and moving shoals.  Dana guided up directly to the fuel dock to fill up then we moved our boat into Berth #6 where it would stay until November 2013.
Dana provided us with names of service providers and gave up information on the town and shopping, etc.   We decided this was the place to keep our boat.  Marina and staff very friendly and it had a great little cantina run by John and Alena.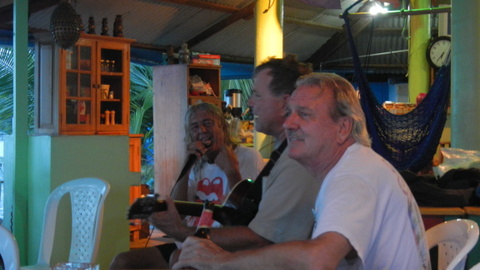 Friday entertainment, by local boaters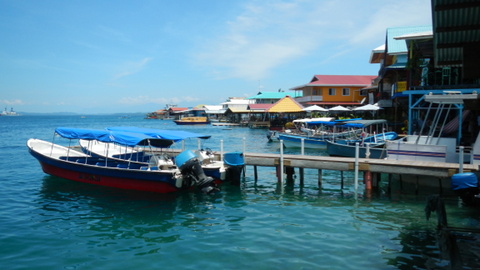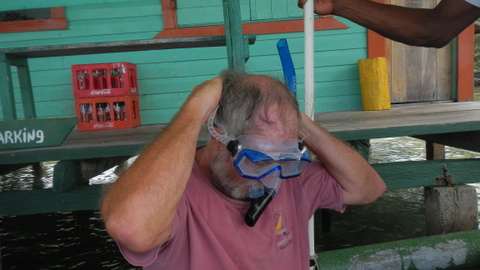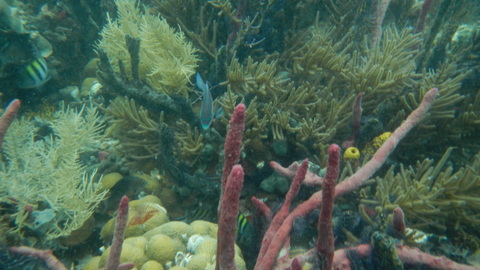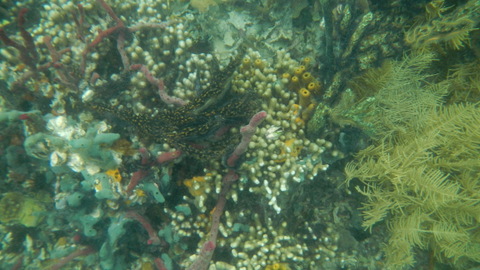 The remainder of the week was preparing the boat for off-season and exploring Bocas del Toro area, along with a arranged snorkel trip that would have been awesome in light winds.  We however had to deal with winds that could float you away from the boat!  Still was fun.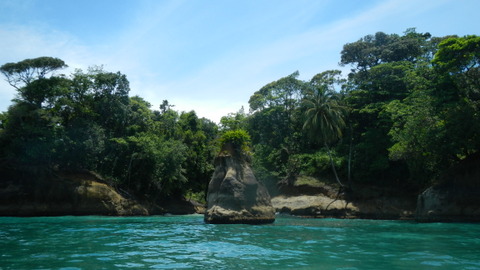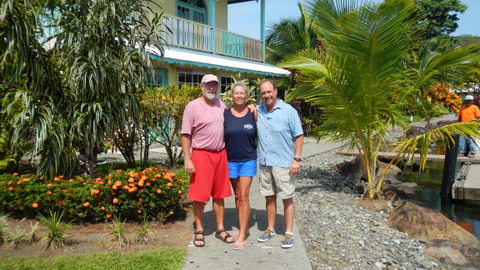 On Sunday, after banana pancakes (bananas are everywhere here!), George left with the water taxi to catch his flight home.  It was great to have George with us, however, it was not the biggest adventure for George.  (Especially with Teri not with us).   Ken and I spent the afternoon cleaning and drying the spinnaker, folding the front sail ending with hamburgers on the grill.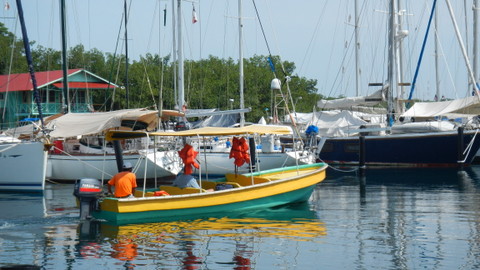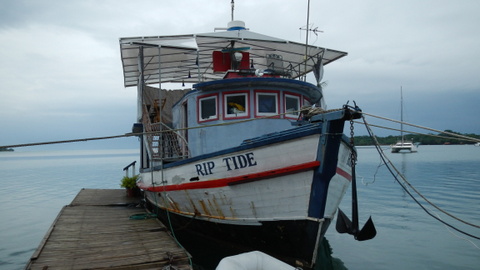 Dinner at Rip Tides Barge
Testing out Ken's Hammock (Gift from Kyle)
We spent the next 5 days doing final preparation to the boat, arranging off-season service and maintenance then headed home to Wisconsin.
http://gratefulred.us/wp-content/uploads/GratefulRed_FullRed-web.gif
0
0
Kristine
http://gratefulred.us/wp-content/uploads/GratefulRed_FullRed-web.gif
Kristine
2013-05-11 14:37:56
2013-11-16 22:54:16
Portobella to Bocas del Toro, Panama with George