Valencia, August 2nd-Sept 14th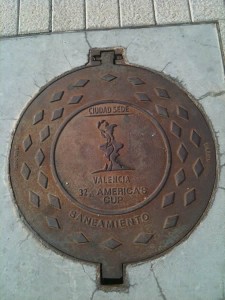 Citywide commemorative sewer caps for The America's Cup
Arrival to Valencia, Ken and Fred were up to motor us into Real Club Nautical Valencia around 6:30AM. I came up and stood watch as we quietly motored into the marina looking for signs of the Reception building or someone to greet us. Being so early we found neither so we looked for a easy, available spot to tie up. This is a very large marina and many boats are gone on holiday so we had many spots to choose from before the marina opened up. Later in the morning they had us settle in a more permanent spot that we would have for the 5-6 weeks the boat would be there. Molly flew home on Wed, but not before we all went to the rated (#) number one restaurant for Paella in Valencia (La Rena Restaurant).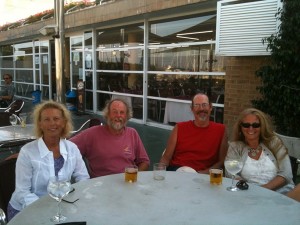 Our daily afternoon "beat the heat" location. Iced mugs with each fill!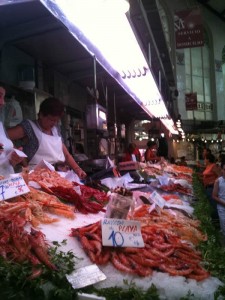 The Valencia Old Market was outstanding and pictures don't do justice.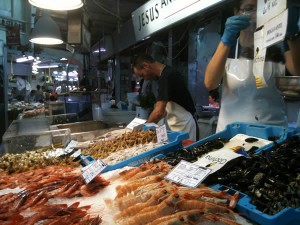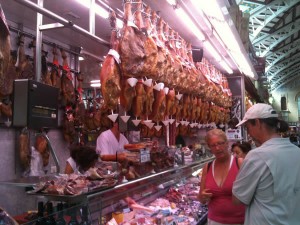 The cured ham was outstanding and hard to resist buying an entire leg for the boat to nibble on!
Fred, Paula, Ken and I had several more days before we had to close up the boat and were able to enjoy the pool at the marina as much as possible to escape the heat. I truly enjoyed laundry for the first time this summer because of the marina's facilities. I took the days to wash all the bedding and most of our clothes that were subject to the bucket laundry I did on the dock. The boat unfortunately many days look like a drying rack for our laundry, but it is all done and I am very happy about that!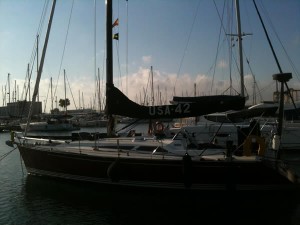 We have gone back to USA for 6 weeks and in the meantime will have some small projects done on the boat.
http://gratefulred.us/wp-content/uploads/GratefulRed_FullRed-web.gif
0
0
Kristine
http://gratefulred.us/wp-content/uploads/GratefulRed_FullRed-web.gif
Kristine
2011-12-01 18:07:17
2015-11-18 19:01:48
Valencia, August 2nd-Sept 14th