Champagne Houses we visited while in Reims
Just a quick step back to Ken and my visit to Champagne Valley prior to Leneke and Hanneke's visit.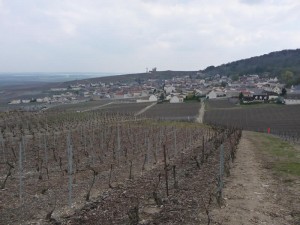 Pommery Champagne House was our first experience of Champagne tasting and knowledge. Huge bucket of information and Ken and I left with wide smiles on our faces filled with new "wine" knowledge. Thursday and Friday before returning to Reims and the boat, we visited (Ken and I), Forget-chauvet where we purchased One Blanc de Blancs, One blend, and 6 1/2 bottles of the blend. In the Marne-Champagne Valley, we stopped at Wilmart & Cie (Rilly la Montague), Marc Hebrart in Mareull suy Ay, and Dieter Herbert in Rilly la Montague. The boat sits a bit lower in the water with our new purchases.
http://gratefulred.us/wp-content/uploads/GratefulRed_FullRed-web.gif
0
0
Kristine
http://gratefulred.us/wp-content/uploads/GratefulRed_FullRed-web.gif
Kristine
2010-04-26 22:05:01
2015-11-18 19:01:50
Champagne Houses we visited while in Reims