Departed as we promised at 8:30, arriving at the first lock at 9am. Lock keeper was there as promised and we had a fun time speaking each others language for the next few locks. If we understood him correctly, he was actually Dutch and would mix Dutch with French and English. Made it interesting.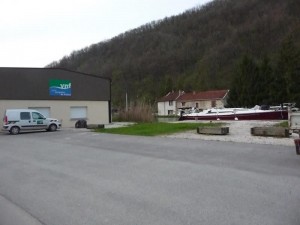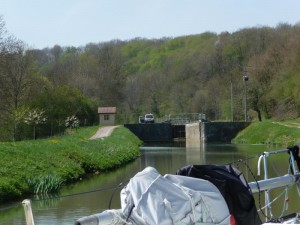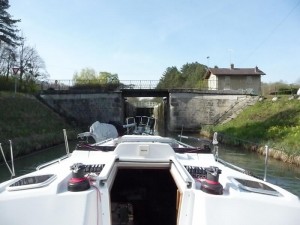 Today would be a short day compared to others. 35 km and 12 locks, assorted lift bridges, and one short tunnel (Conde). That would be about 6 hours travel time depending how fast or slow the locks would be. It was a beautiful day and as the morning progressed, we continued to take "layers" off. It is very hot in the locks where it is protected from the wind. We only had to wait once for a boat coming out of the lock from the opposite direction. But then the lock was "ready" for us to go in and we liked that.
I had to take extra pictures today. The canals were lined with trees and had that early Spring "green haze" from the budding leaves. Many of the old lock houses adjacent to the locks were well maintained and full of flowers and decorative scrubs. The old lock houses have been leased or sold to private owners and they have to put up with the canal traffic right at their front door.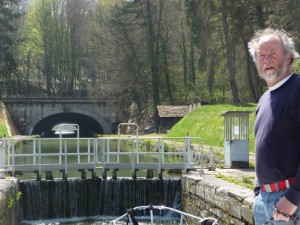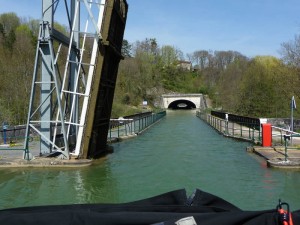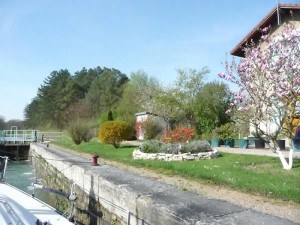 The canals were just beautiful today!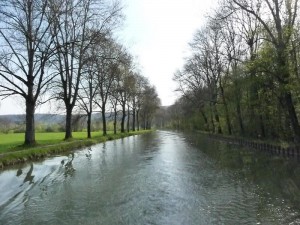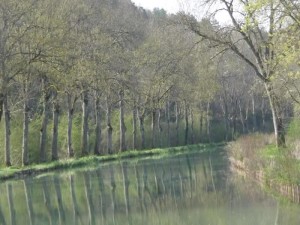 Arrived in Chaumont around 2:30 and tied up to what we felt was the best spot. (I later have come to hate the trees we are by. They are messy and I have to sweep the deck several times a day.) The Captianerier's office hours are 9-12noon, and 4-8pm daily, so we waited for them to open. Got our water and electric and paid for 9 days. I think under 50 Euros for the total.
We detected wireless and found it was at the restaurant/hotel across the street so Ken went to discuss our getting the pass code. When he came back he had the pass code from the owner/chef and wasn't sure why he gave it to him as it was for Hotel "guests" only.
So, we have internet, weak, but getting the job done.
http://gratefulred.us/wp-content/uploads/GratefulRed_FullRed-web.gif
0
0
Kristine
http://gratefulred.us/wp-content/uploads/GratefulRed_FullRed-web.gif
Kristine
2010-04-30 23:41:56
2015-11-18 19:01:50
Friday, April 23