Gad! Back to 20 degrees and snow! So glad to have missed the freezing rain, but our turn will come I am sure.
Key West was wonderful and it felt like going home. The boat is pristine and ready to sail. New whisper pole included and tested. Also tested Heave-to process. Allowed us time for a great lunch on-board.
Wish you all were there!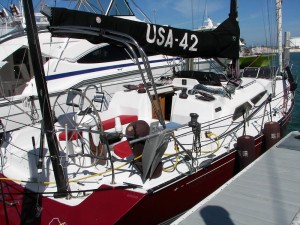 http://gratefulred.us/wp-content/uploads/GratefulRed_FullRed-web.gif
0
0
Kristine
http://gratefulred.us/wp-content/uploads/GratefulRed_FullRed-web.gif
Kristine
2009-01-07 04:41:23
2015-11-18 19:01:54
Gad! Back to 20 degrees and snow