Road trip to Marrakesh, Raid LaSouk, and trip to Waterfalls
Some Pictures of our house (Riad) in Marrakesh.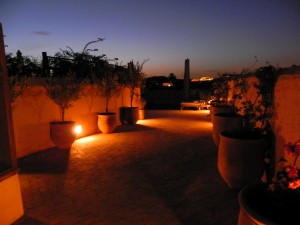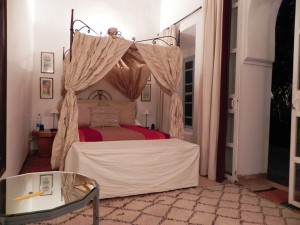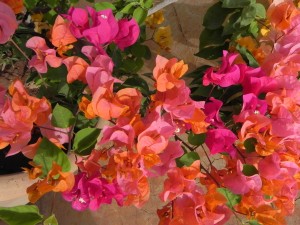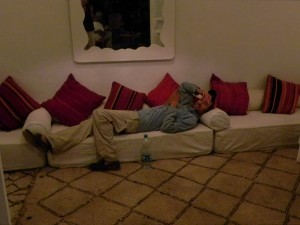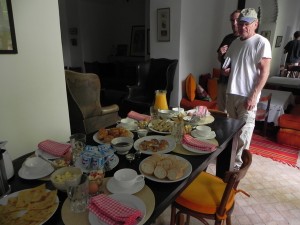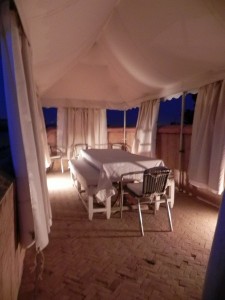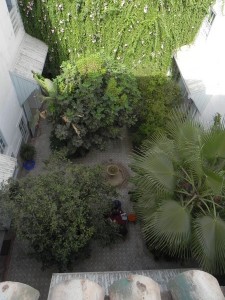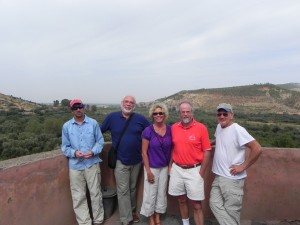 Tuesday morning, breakfast was served at 10AM,
to allow us to sleep in a bit due to our late arrival.  At 11AM, our driver Ahmed picked us up for
our day tour to Atlas Mountains where we stopped to tour a traditional Berber
home.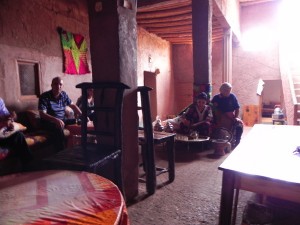 During our brief tour this personal home, we
were treated to tea in the Berber style.
One of our younger hosts.
Continuing on we drove to the Waterfalls and a
late lunch at Ourika Valley.  Our guide
took us on the "mountain" tour to see several of the seven waterfalls.  Beautiful day, but not really equipped to do
so much hiking and climbing.
Ken was almost trampled by the beast of burden!
Maybe last years bridge?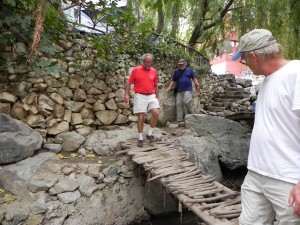 This years bridge…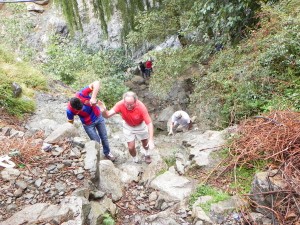 Ken getting a helping hand,  I on the other hand leaped ahead in my
St. Tropez sandals!  Almost ruined but held up.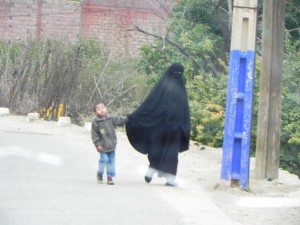 The snake charmers at the Market in Marrakesh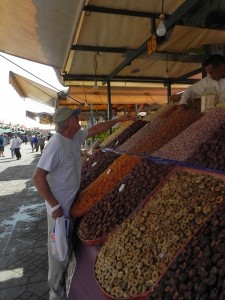 In the evening after the hour's drive home, Ken, Matt and Gordy walked over to the
square to see if there was any "action".
Returning back, they reported it was just a lot of people and loud
music.  We all checked out the square in
the morning and did a bit of shopping in the Souk and watched the snake
charmers.   Back to the boat, some diesel
replenishment, a bit of food and were ready to leave by dark.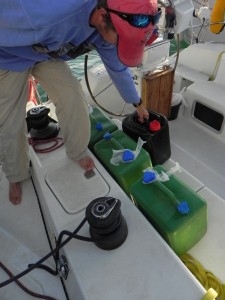 It's always about fuel!
Our check-out with Customs.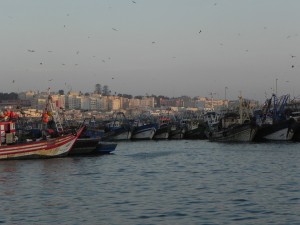 The fishing boats were also leaving at dark and so we did
our first several hours motor sailing to get clear of them as fast as we
could.  I made grilled cheese and popcorn
for Thursday dinner.  Heading to Gran Canaries would require 2 overnight
sails.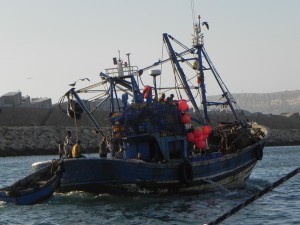 http://gratefulred.us/wp-content/uploads/GratefulRed_FullRed-web.gif
0
0
Kristine
http://gratefulred.us/wp-content/uploads/GratefulRed_FullRed-web.gif
Kristine
2012-01-05 12:23:13
2012-01-05 12:23:13
Road trip to Marrakesh, Raid LaSouk, and trip to Waterfalls