Wednesday, Thursday, Friday & Saturday April 14-17
Wednesday morning I met one of the neighboring boat owners, and she gave me the captainare's local number to call about electric and water. We will stay here until Ken returns from the USA on the 23rd. My plan will be to explore Reims when Ken is gone. For now, we enjoy the nice weather, clean the boat, find internet, diesel and groceries. Captainare's name is Eric and he made arrangements to meet me in 15 minutes of our call. We settle for one week at 100 Euros that would include water and electric (we would actually be there 10 days total). He wants cash but we are Euro poor at the moment so we make plans to meet when we return from champagne country on Friday at 5:30.
Thursday, our bags are packed for a 2 day journey with rented car to champagne country. Within 30 minutes of Reims, we have too many Champagne houses to choose from. The country side is loaded with grape vines and we can only imagine what it looks like in full season. The new buds for the spring are barely noticeable at this time. We received a list of champagnes from Howard (our wine dealer in Chicago) and so we attempted to locate some of these champagne houses.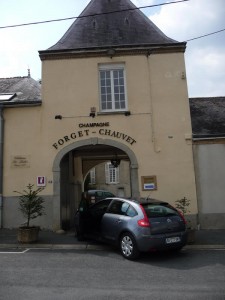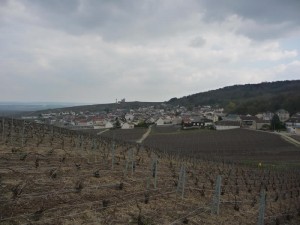 Along the way we found via Foders a wonderful hotel, Le Cheval Blanc. Stayed Thursday night and had our first Champagne tasting at 9am Friday morning. The owner and his son were there along with Armelle who spoke very good English. Of course we left with Champagne for the boat and a great referral to Armelle's restaurant in Le Mesnil sur Oger.
We headed back to Reims on Friday evening and planned to take the car back on Saturday. On Saturday, prior to Ken returning the rental car, he would take several trips to the Gas station in order to fill our diesel tank up utilizing our small 2.5 gal spare portable tank.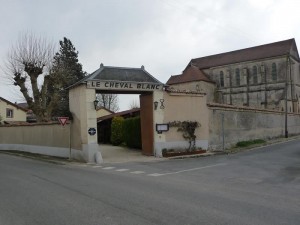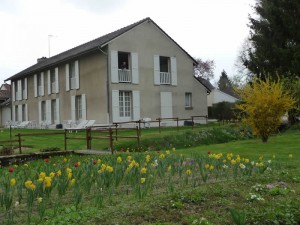 http://gratefulred.us/wp-content/uploads/GratefulRed_FullRed-web.gif
0
0
Kristine
http://gratefulred.us/wp-content/uploads/GratefulRed_FullRed-web.gif
Kristine
2010-04-24 21:55:29
2015-11-18 19:01:50
Wednesday, Thursday, Friday & Saturday April 14-17